Contact Us
We want to hear from you!
Email: rockyforkfoodhub@gmail.com
Call/Text:
406-425-0433 (Margie)
406-425-4295 (Chris)
Shopping on the Hub
Ordering opens every other week on Friday at noon. Exceptions are for Holiday Farmers' Markets.
Place orders by Sunday midnight, and pick up on Tuesdays at Honey's Cafe (209 S. Broadway) from 3:30-5:00.

Next ordering periods start:
-Fri Apr 6 for pick up Apr 10
-Fri Apr 20 for pick up Apr 24
-Fri May 4 for pick up May 8
-Fri May 18 for pick up May 22
Become a Member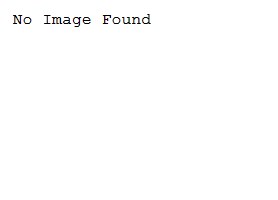 NEW CUSTOMERS WELCOME!
Shop from a wide variety of local producers for the freshest food possible straight from the source. Once you register you can begin shopping, and membership will be charged when you place your first order. After registering you will receive emails notifying you when ordering is open.

Our listings fluctuate with the seasons, but our growers always provide high quality, good value, and you get a great feeling from supporting your neighbors with your grocery dollars. Membership options are:

• $10 Annual
• $5 One-time
About Rocky Fork Food Hub
Welcome to Rocky Fork Food Hub! Consider this hub an online Farmers Market where you can order a wide variety of local products direct from the producer.

Like a Farmers Market, this hub allows you to learn about the farmer or producer and understand how their products are grown or made, while getting the freshest possible food for yourself, your family, and your business. Visit each producer's link next to their products to learn more about them and their products.

This hub has been developed to accommodate a growing interest in the purchasing of produce, meat, and other products grown and produced in our area. We aim to help our regional growers establish a strong market for their products, which strengthens the very fabric of our communities - economically, socially, nutritionally, and environmentally.
YOUR LOCAL GROWERS THANK YOU FOR SHOPPING LOCALLY!
Next Order opens April 20 for pickup April 24
Ordering opens on Friday, April 20 at noon, then closes on Sunday, April 22 at midnight. Pick up orders on Tuesday, April 24.
Ordering opens at noon on April 6 for pickup April 10
Place your orders by midnight on Sunday April 8, then pick up your order on Tuesday, April 10 from 3:30-5:00 at Honey's Cafe. As always, if you are unable to meet the pickup time, or have any other questions, don't hesitate to contact us at rockyforkfoodhub@gmail.com.

Eat Well!
Easter Indoor Farmers' Market March 24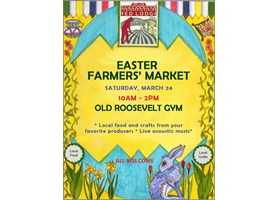 The Easter Indoor Farmers' Market on March 24 will take the place of our regularly scheduled ordering period. Our Rocky Fork Food Hub producers, along with several of your favorite growers and crafters from the summer farmers' market will be selling their goods there.

Join your neighbors, friends and family at the Easter Indoor Farmers' Market on Saturday, March 24 from 10-2 at the Old Roosevelt Gym. See you there!
Visit Abundant Montana Directory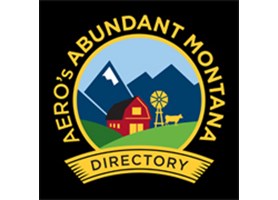 Explore Montana's sustainable agriculture, local food, Farmers' Markets, and Agritourism at the Abundant Montana Directory website. Rocky Fork Food Hub is listed there, along with other great producers and sellers. This directory is a project of AERO, Alternative Energy Resources Organization.


http://aeromt.org/abundant/
Happy New Year
We are looking forward to a great year of connecting buyers with our local growers and producers. Keeping a portion our food dollars in our community benefits us all, especially our local family farms and ranches. Plus you get the freshest and most delicious food!

Thanks for buying local!
Holiday Farmers' Market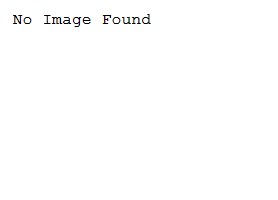 Don't miss your last chance of the year to stock up on Farmers' Market goods here in Red Lodge. The "Very Merry Holiday Farmers' Market" will be held on Dec 16th from 10-2 at the Old Roosevelt Gym, 519 S. Broadway. Some of your favorite local food and craft vendors, plus new ones from the region will be there. And there is live music planned!

Eat Well and have a wonderful holiday season!
December Ordering
The Holiday Season is upon us! Ordering opens December 1 for pickup on Tuesday, December 5. That will be our only ordering period for the month of December.

Don't miss the Holiday Farmers' Market on Sat, Dec 16 from 10-2 at the Old Roosevelt School, 519 S. Broadway, Red Lodge. There will be 20 vendors, many Food Hub and Market vendors that you know as well as some new ones; local produce, beef, pork, honey as well as a wide variety of local beauty products, arts and crafts.

Wishing you a joyous season - Eat well!
Thanksgiving Farmers' Market - Sat, Nov 18, 10-2 at Honey's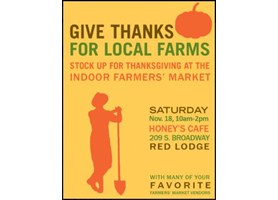 With many of your favorite Hub producers and Farmers' Market vendors.
Shoshone River Farm - LOTS of produce still
Gallaghers - Beef and Pork
Silvertip Pork
Nash - Dexter beef plus lamb products
Graber's Honey
Wild Table - Baked goods
Terrie Hoyt - wool and knitted items
Xochis - personal care products

See you there!
Fall Produce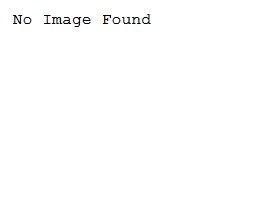 I thought fall was over with the early snow, but our producers are still picking fresh local produce. Kate's Garden has carrots, cucumbers, pepper and more.... Shoshone Farms has a Farm Share along with bulk potatoes and onions. Pair these with grass-fed beef from Nash Farms.

Ordering is open until Sunday night - pickup is at Honey's on Tuesday, Oct 10th 3:30-5:00. Eat Fresh. Eat Local.
Small Plates, Big Tastes Chef's Dinner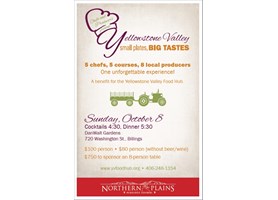 You are invited to this fundraiser for the Yellowstone Valley Food Hub in Billings - an initiative we are eagerly anticipating! Rocky Fork will get even better with the collaboration of another Food Hub in the region.

This event features some of our own Carbon county producers, including Elevated Harvest in Luther, and Nash Farms in Bridger. Enjoy an evening in the DanWalt gardens in Billings and experience a 5-course dinner of small plates crafted by local chefs in partnership with local producers. Dinner will include wine and beer pairings, as well as vegetarian options; a full cash bar will also be available.

October 8, Cocktails 4:30, dinner 5:30
5 chefs, 5 courses, 8 local producers — one unforgettable experience.
Tickets:
$100/person
, $80/person (without beer & wine)

$750 to sponsor an 8-person table.
Purchase tickets at www.yvfoodhub.com.

Yellowstone Valley Food Hub is a marketing and distribution business that will facilitate the movement of local food from farm to fork so that consumers, restaurants, and institutions make it their first choice. Help us make this dream a reality.
Fall Produce
Welcome Back! The Red Lodge Farmers' Market has ended for the season, but there is still so much great local food being harvested. Take advantage of the opportunity, and consider canning or freezing while the getting is good!

Thanks to all our great local producers - we appreciate you listing your products here and making them available to our community.