Contact Us
We want to hear from you!
Email: rockyforkfoodhub@gmail.com
Call/Text:
406-425-0433 (Margie)
406-425-4295 (Chris)
Shopping on the Hub
Starting again in September ordering will open every other week on Friday at noon.
Place orders by Sunday midnight, and pick up on Tuesdays at Honey's Cafe (209 S. Broadway) from 3:30-5:00.

We will be posting order dates toward the end of September. In the meantime, enjoy the outdoor Farmers' Market every Friday from 3:30-6 at Lions Park in Red Lodge.
Become a Member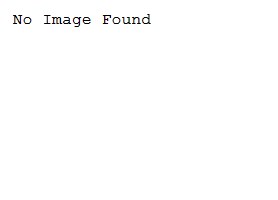 NEW CUSTOMERS WELCOME!
Shop from a wide variety of local producers for the freshest food possible straight from the source. Once you register you can begin shopping, and membership will be charged when you place your first order. After registering you will receive emails notifying you when ordering is open.

Our listings fluctuate with the seasons, but our growers always provide high quality, good value, and you get a great feeling from supporting your neighbors with your grocery dollars. Membership options are:

• $10 Annual
• $5 One-time
About Rocky Fork Food Hub
Welcome to Rocky Fork Food Hub! Consider this hub an online Farmers Market where you can order a wide variety of local products direct from the producer.

Like a Farmers Market, this hub allows you to learn about the farmer or producer and understand how their products are grown or made, while getting the freshest possible food for yourself, your family, and your business. Visit each producer's link next to their products to learn more about them and their products.

This hub has been developed to accommodate a growing interest in the purchasing of produce, meat, and other products grown and produced in our area. We aim to help our regional growers establish a strong market for their products, which strengthens the very fabric of our communities - economically, socially, nutritionally, and environmentally.
YOUR LOCAL GROWERS THANK YOU FOR SHOPPING LOCALLY!
Summer Break
Rocky Fork Food Hub will close for online ordering through the Farmers' Market Season. Find an abundance of fresh, local food at the Red Lodge Farmers' Market every Friday starting July 6 at Lions Park from 3:30-6.
Fall Produce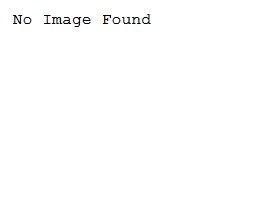 I thought fall was over with the early snow, but our producers are still picking fresh local produce. Kate's Garden has carrots, cucumbers, pepper and more.... Shoshone Farms has a Farm Share along with bulk potatoes and onions. Pair these with grass-fed beef from Nash Farms.

Ordering is open until Sunday night - pickup is at Honey's on Tuesday, Oct 10th 3:30-5:00. Eat Fresh. Eat Local.
Small Plates, Big Tastes Chef's Dinner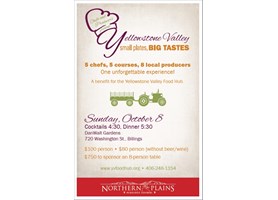 You are invited to this fundraiser for the Yellowstone Valley Food Hub in Billings - an initiative we are eagerly anticipating! Rocky Fork will get even better with the collaboration of another Food Hub in the region.

This event features some of our own Carbon county producers, including Elevated Harvest in Luther, and Nash Farms in Bridger. Enjoy an evening in the DanWalt gardens in Billings and experience a 5-course dinner of small plates crafted by local chefs in partnership with local producers. Dinner will include wine and beer pairings, as well as vegetarian options; a full cash bar will also be available.

October 8, Cocktails 4:30, dinner 5:30
5 chefs, 5 courses, 8 local producers — one unforgettable experience.
Tickets:
$100/person
, $80/person (without beer & wine)

$750 to sponsor an 8-person table.
Purchase tickets at www.yvfoodhub.com.

Yellowstone Valley Food Hub is a marketing and distribution business that will facilitate the movement of local food from farm to fork so that consumers, restaurants, and institutions make it their first choice. Help us make this dream a reality.
Fall Produce
Welcome Back! The Red Lodge Farmers' Market has ended for the season, but there is still so much great local food being harvested. Take advantage of the opportunity, and consider canning or freezing while the getting is good!

Thanks to all our great local producers - we appreciate you listing your products here and making them available to our community.
Spring Produce
It's still spring, summer starts in one week. We are happy to see Kate's Garden listing with radishes, lettuce, herbs, onions, and strawberries. Elevated Harvest now has Swiss Chard available as well as greens. Time to get the barbecue out with local beef and pork. Nash Farms added Lamb snacks -- great for taking on a hike.
New Software Features
You may notice some new features when placing your order this week. Make sure and click the "show more" link at the bottom right of the page in order to see all offerings.

Happy spring! Lucky we have growers able to bring us great food even though we keep getting snow!
Food Hub Producers Offering CSA Shares - sign up soon
Community Supported Agriculture, or CSA, is a system in which consumers pay a farmer for an entire season's produce in one lump sum at the beginning of the year. In exchange, they receive a portion of whatever crops are available as they become available in a weekly share for the duration of the growing season.

Two of Rocky Fork Food Hub's producers, Shoshone River Farm and Kate's Garden, offer CSA subscriptions for the 2017 growing season. This is separate from the FoodHub ordering, and you need to make arrangements directly with the grower. But it is a fantastic way to ensure a regular supply of the freshest, most seasonal local foods for you and your family.

Shoshone River Farms out of Cody will offer spring, summer, and fall CSA shares delivered to Red Lodge. The Spring Greens CSA Season is approximately 6 weeks long and is anticipated to begin around May 3rd. Sign up for the Shoshone River Farms newsletter by sending an email to SRFCSA2017@gmail.com, with "mailing list" in the subject line to receive updates and notifications about CSA sign up and official start dates for all seasonal shares. In addition to their CSA shares Shoshone River sells produce at the RL farmer's market, and donates wholesome local food to Beartooth Cupboards.

Kate's Garden is located in the Billings Heights. She is currently selling CSA shares and heirloom tomato starts for the 2017 season. Check out her newsletter and buy your share at http://www.scentsofbalance.com/
Easter Shopping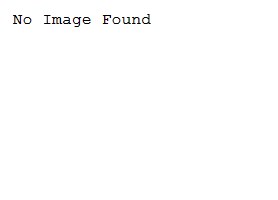 Take this opportunity to stock up on fresh local eggs, spring greens, hams and roasts, honey, and more, to enjoy during your holiday weekend.

Ordering opens every other Saturday, then pick up your orders the following Wednesday from 3:30-5:00 at Honey's.

Thanks for shopping local!
Meet our New Local Producer - Elevated Harvest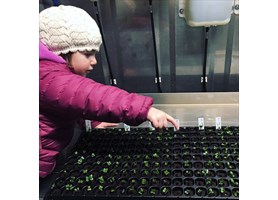 We are now occasionally listing fresh greens from Elevated Harvest in Luther, MT. If you don't see their items listed, you can contact them about joining their CSA for weekly shares at elevatedharvest@gmail.com. Elevated Harvest grows heirloom varieties of lettuces, leafy greens, and herbs in an upcycled shipping freight. The hydroponic vertical indoor farm is energy efficient and uses 90% less water to sustain a nearly 2 acre pesticide and herbicide free environment. Elevated Harvest offers local, fresh, quality greens year round through Community Supported Agriculture (CSA) shares and at local restaurants, shrinking the distance from farm to fork.
New Featured Product - Locally Made Sorghum Syrup
A unique addition to the Hub, Nash Farms has just added their own Sorghum Syrup - a one-of-a-kind local artisanal product! Grown and made on their farm in Bridger, MT. Great on biscuits and pancakes, and a nutritious, versatile cooking ingredient.

A native of Africa, sorghum has been cultivated in the US since the 1950s. Most sorghum for syrup is currently grown in the south, with Kentucky and Tennessee leading production. Nash Farms is the only sorgum producer we know of in Montana and the surrounding states.

Sorghum is a versatile sweetener. Its often used as a table syrup- poured directly over pancakes, biscuits or bread. Sorghum is also a nutritious cooking ingredient. Usually 2/3 cup of sorghum substitutes for a cup of sugar; it can be substituted cup for cup in recipes that call for molasses, honey, corn syrup, or maple syrup, such as desserts, breads, and sauces.
First Order of 2017!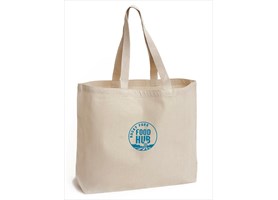 Ordering opens on Saturday, January 7th and closes Monday at midnight, for pickup on Wednesday, January 11th, 3:30 - 5:00 at Honey's Cafe.

Annual membership purchases and renewals in 2017 will receive a beautiful hand-printed RFFH canvas tote bag - you can show your support for local food all year long when you take this shopping.