Contact Us
We want to hear from you!
Email: rockyforkfoodhub@gmail.com
Call/Text:
406-425-0433 (Margie)
406-425-4295 (Chris)
Shopping on the Hub
Ordering opens every other week on Friday at noon. Exceptions are for Holiday Farmers' Markets.
Place orders by Sunday midnight, and pick up on Tuesdays at Honey's Cafe (209 S. Broadway) from 3:30-5:00.

Next ordering periods start:
-Fri Jan 5 for pick up Jan 9
-Fri Jan 19 for pick up Jan 23
-Fri Feb 2 for pick up Feb 6
-Fri Feb 16 for pick up Feb 20
Become a Member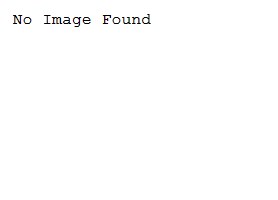 NEW CUSTOMERS WELCOME!
Shop from a wide variety of local producers for the freshest food possible straight from the source. Once you register you can begin shopping, and membership will be charged when you place your first order. After registering you will receive emails notifying you when ordering is open.

Our listings fluctuate with the seasons, but our growers always provide high quality, good value, and you get a great feeling from supporting your neighbors with your grocery dollars. Membership options are:

• $10 Annual
• $5 One-time
About Rocky Fork Food Hub
Welcome to Rocky Fork Food Hub! Consider this hub an online Farmers Market where you can order a wide variety of local products direct from the producer.

Like a Farmers Market, this hub allows you to learn about the farmer or producer and understand how their products are grown or made, while getting the freshest possible food for yourself, your family, and your business. Visit each producer's link next to their products to learn more about them and their products.

This hub has been developed to accommodate a growing interest in the purchasing of produce, meat, and other products grown and produced in our area. We aim to help our regional growers establish a strong market for their products, which strengthens the very fabric of our communities - economically, socially, nutritionally, and environmentally.
YOUR LOCAL GROWERS THANK YOU FOR SHOPPING LOCALLY!